Author Guidelines
Al-Qadisiyah Journal For Agriculture Sciences QJAS is a self-financed publication and its editorial board welcomes unconditional financial assistance from donors.
Since 2021, our publishing has been free of charge and without any costs
NOTES FOR GUIDANCE IN THE PREPARATION OF MANUSCRIPTS
The Journal publish original and valuable research in the basic and applied sciences relevance to agriculture. Pages are published on the understanding that they have not been and, with exception of author's abstract, will not be published elsewhere.
Manuscripts should be written in English typed on one side of the white paper (A4 ) as in link :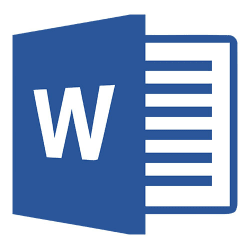 The copyright form must also be signed :
The researcher will register electronically in the journal and send a copy of the article by following the registration steps shown in the following link ( click here )
Articles are critically re-examined by referees. The author(s) may comment on the referee's remarks. Should the article be rejected, the author(s) will be notified in due to the reasons for its rejection.
Results of article work, which do not warrant presentation as a full paper, may be submitted for consideration as Notes. Notes are not intended for the publication of interim result. Review articles may be published if they have innovative features.
The title should be short and precise. English title should be written in capital letters (Only the first letter of each word) . The title must be followed by author(s) name(s) and affiliation, abstract, introduction, material and methods, results and discussion, acknowledgment, if any and references cited.
Abstracts should be both in English and Arabic, and should be between 150 -300 words.
Only papers closely related to the author's work should be referred to and exhaustive reference lists should be avoided. The alphabetical arrangement of reference should be as in recent papers in the Al-Qadisiyah Journal For Agriculture Sciences, namely surnames(s) and initial of author(s), year publication, title, publisher, volume, number opening and closing pages. In the case of book(s), the title should be followed by the publisher and place of publication, and pages.
On the text, reference should be made to the number of the references, where necessary, name(s) may be followed by number of the reference[1] , [1,2]. [1-3] ...etc.
Tables and figures used in the manuscript should be self explanatory.
Photographs intended for half-ton reproduction should on glossy paper. They will be accepted only if found necessary by the editors.
The metric of measurement should be used. (S.I.Units).
Article is sent to the journal as a Microsoft Word Document (.docx)
Fees Payment
Free (without any costs)
Copyright: Papers are considered for publication on the understanding that they have not been submitted to any other publisher.
Acknowledgement
We would like to show our gratitude to ... for sharing so-called insight and comments.
Funding
This study was funded by X (grant number X).
Compliance with ethical standards
1) Conflict of interest: Authors declare that they have no conflict of interest.
2) Ethical approval: This article does not contain any studies with human participants or animals performed by any of the authors.
OR
2) Ethical approval: All applicable international, national, and/or institutional guidelines for the care and use of animals were followed.
All correspondence should be addressed to: agrjou@qu.edu.iq
The Editor, Al-Qadisiyah Journal For Agriculture Sciences (QJAS) ,
College of Agriculture , University of Al-Qadisiyah. Nouria Region / Iraq .

Privacy Statement

The names and email addresses entered in this journal site will be used exclusively for the stated purposes of this journal and will not be made available for any other purpose or to any other party.